"Crossing the Ohio": from "The Bike Riders" by Danny Lyon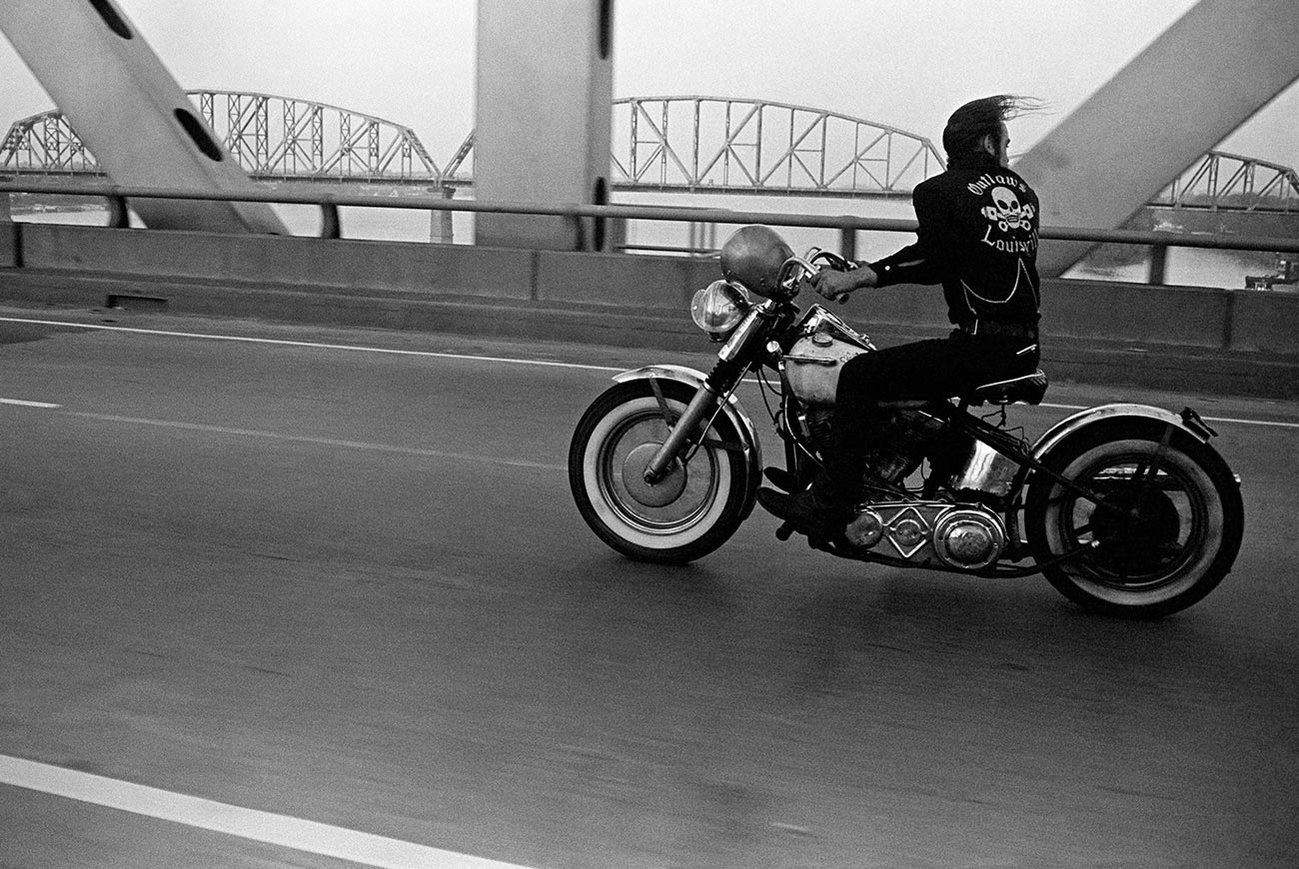 Bridges of steel and concrete are suspended high above the Ohio River, connecting an endless highway. A young man rides solo atop a Harley-Davidson hard tail, two-wheeled trophy of independence and mobility, unbridled freedom steeped in danger. An iconic image of American counterculture in the 60's.
Though he is moving forward the rider's torso is twisted to look behind him. We do not know the object of his gaze. Our imagination tries to extend the frame, mentally panning in hopes of revealing the object of his rearward glance. Something on the river may have caught his eye or he could be looking at another rider but whatever the case, he is not looking where he is going, instilling uneasiness in the viewer.
While a helmet is strapped to the handlebars the rider's head is bare. The hair on the top of his head, blown by the wind, forming into horns. Though he is dressed in black white lettering on his shirt tells us he is a member of the Louisville Outlaws motorcycle gang. The insignia, a skull and crossbones, only the crossbones are pistons and rods. We are not able to make out his facial features; this is not a portrait of a gang member but an effigy of all gang members.
The light is soft and diffuse; there is no visible sun or shadow making it difficult to determine time of day. A blanket of fog in the distance obliterates the sky adding an ethereal sfumato.
The Bike Riders is available through Amazon or purchase a print at Magnum Photos.